Back to Destination Home
The garden of the sea
Sitting on the fringe of the southeast coast of China, Xiamen lures both local and international travelers to its snaking seaside promenade and European-style architecture. Beyond its beautiful beaches lies a sophisticated city with modern trappings—think: lush gardens, trendy cafes, and high-end boutiques. Explore Xiamen and its neighboring islands to understand why it is emerging as southern China's most prosperous city.

Your Respite Above The City
The Westin Xiamen's outstanding location in Wu Yi Plaza puts guests in the middle of the central district, while its welcoming premises offer a peaceful respite at day's end. Pay a visit to one of three unique restaurants and pamper yourself at the spa, before retiring to your room where your Westin Heavenly Bed waits.
Your Luxurious Xiamen Escape Begins At


The Westin Xiamen
Discover This Island City From
The Westin Xiamen

A 5-Star Coastal Settlement
Drawing inspiration from its beachfront locale, this hotel along Tong'an Bay features resort amenities that will appeal to all travelers. With a fitness center, four swimming pools, a spa, tennis courts, a bowling alley, plus regional and Japanese cuisine under one roof, everything you need is right where you want it.
Fall Asleep To The Sound Of Rolling Waves At


Xiamen Marriott Hotel & Conference Centre
A Memorable Stay Awaits At
Xiamen Marriott Hotel & Conference Centre

An Homage To The Beauty Of The Sea
An unforgettable experience awaits at the Renaissance Xiamen Hotel, which has been thoughtfully designed to reflect the enchanting nuances of the ocean. Admire the water from the confines of your private balcony, or let it be the backdrop to a fantastic evening of wining and dining at R Bar and Waterfront.
Enjoy Expansive Ocean Views At


Renaissance Xiamen Hotel
Be Enchanted By The Sea From
Renaissance Xiamen Hotel

A Celebration Of Sound And Color
W Xiamen brings its vibrance and panache to the East Business District, fusing elements of Fujian culture with W's bold design touches. Detox at the FIT gym or relaxing AWAY® Spa, before venturing to one of four eclectic restaurants and bars, and ending your night at HEAT which serves up DJ club anthems all night long.
See Xiamen In Style From


W Xiamen
Soak Up The City's Vibe At
W Xiamen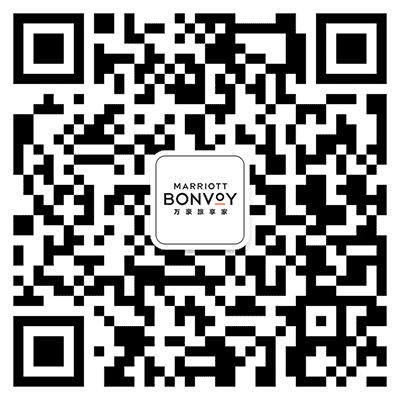 万豪旅享家微信服务号
ご不便をおかけいたしますが、当ウェブサイトには日本語の完全版はありません。こちらのページを引き続きご覧になるか、現在ご利用可能な言語をお選びください。
죄송합니다. 해당 사이트의 한국어 버전이 없습니다. 이 페이지에 남아 계시거나 선택한 언어로 된 홈페이지를 방문하십시오.