Xi'an
Home to the
Story of China

Back to Destination Home
A gateway to the past
Heralded as China's beloved ancient gem, Xi'an's deep-rooted history is a magnet for those with an appreciation for worldly wonders. Visitors will be transported to a place where breathtaking canyons, fabled architecture, enchanting dining experiences, and awe-inspiring ambience coincide.

Dazzle The Dynasty At W Xi'An
Experience Xi'an where boundary pushing design intersects with rich cultural tapestry mixing the past and future with dynamic visual displays taking guests through five ancient dynasties.

Each guest room features step-out private balconies linked to the stage-like hidden mix bars so guests can treat themselves to a sip or bite while soaking in the panorama views of Qu Jiang and South Lake.
Fuel Up With The Fusion Dynamics At:


W Xi'an
Begin your time travel at
W Xi'an

Embark On A Historical Excursion
A hotel with authentic modern Chinese décor that inspires you to venture into the indigenous Xi'an culture enclosed in the nearby Lotus palace of Tang Dynasty. Also envision some unscripted moments in local relish, from the ancient silk road and the fluttering of red ribbons on mountain peak to the magnificence of the city walls, all the artwork you can find in Renaissance Xi'an. Delicious discovery of our 3 distinctive restaurants and "R" Bar to meet the Renaissance taste.
Every Corner Is Authentic At:


Renaissance Xi'an Hotel
Discover the real Xi'an at
Renaissance Xi'an Hotel

Let'S Rise From The Glorious Relics
Situated in the historical Qujiang District, you'll be overwhelmed by the vibrant cultural sites and antique streets - New China Town Street near our hotel. From the live insight of ancient culture unveiled at our ownd on-site museum to the enlivening Big Wild Goose Pagoda room view, you're truly empowered every day!
Live With The History At:


The Westin Xi'an
Achieve your nostalgic crave at
The Westin Xi'an

Modern Getaway At Ancient Xi'An
From Huaxia Travel Theatre to the gifted nature spots, Le Meridien Xi'an, Chanba manifests the distinct beauty of Xi'an. To unlock this glamorous destination, we believe a leisure jog at the riverside, or a tranquil afternoon in our pet friendly panorama room with 180 riverside landscape view would be epic.
A Chic Discovery At:


Le Méridien Xi'an, Chanba
Dwell into Xi'an nature at
Le Méridien Xi'an, Chanba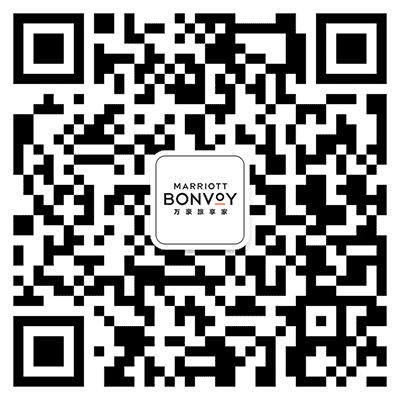 万豪旅享家微信服务号
ご不便をおかけいたしますが、当ウェブサイトには日本語の完全版はありません。こちらのページを引き続きご覧になるか、現在ご利用可能な言語をお選びください。
죄송합니다. 해당 사이트의 한국어 버전이 없습니다. 이 페이지에 남아 계시거나 선택한 언어로 된 홈페이지를 방문하십시오.