Back to Destination Home
Breathtaking beauty meets cultural haven
Home to nine national parks and over 200 peaks, Taiwan is a geographically unique destination that's adored for its breathtaking landscapes. Boasting more than just its natural beauty, Taiwan has a rich history and diversified culture that's been cultivated over 5,000 years, and lives on now through its vibrant arts scene. As you soak in the sights and sounds of the city, don't forget to indulge in its incredible street food—one of the great pleasures of travellers and locals alike.

Feel The Magnetism Of Taipei
Taipei is home to a vibrant nightlife scene, exhilarating retail therapy, scrumptious cuisine and more! Live it up by the beautifully landscaped poolside which is set against the spectacular Xinyi district, or marvel at the iconic 101 building right from your stylish room at W Taipei.
Discover The Vibrant City Of


W Taipei
Experience the thrill of life in
W Taipei

A Fresh, Vibrant Space That Inspires
Nestled in the heart of Tainan—adjacent to historical landmark Eternal Golden Castle—sits Aloft Tainan Anping. From here, you can explore the city's rich history and traditions during the day, and wind down with a cocktail while enjoying the latest beats from emerging artists at W XYZ Bar at night.
Explore A Melting Pot Of Cultures In


Aloft Tainan Anping
Soak in the sights and sounds of
Aloft Tainan Anping

Take It All In While Enjoying Plush Comforts
At The Westin Tashee Resort, Taoyuan, guests are treated to moments that make their stay truly remarkable. Located at the edge of greater Taipei, our resort features a stunning tropical outdoor pool, expansive views of lush greenery, and the prestigious Tashee Golf Course right next door.
Unwind In A Paradise Enveloped By Nature At


The Westin Tashee Resort, Taoyuan
Marvel at the breathtaking landscapes of
The Westin Tashee Resort, Taoyuan

Discover The Wondrous Allure Of The City
Kaohsiung has the most beautiful harbor view, and is full of surprises with its city charm and ecological culture. Explore the heart of city at Kaohisung Marriot Hotel with luxuriously appointed rooms, superb dining options, and our time-honored 'spirit to serve®' attitude.
A Magnetic Experience Awaits At


Kaohsiung Marriott Hotel
There's something for everyone in
Kaohsiung Marriott Hotel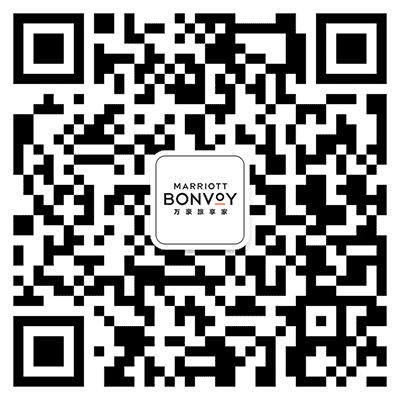 万豪旅享家微信服务号
ご不便をおかけいたしますが、当ウェブサイトには日本語の完全版はありません。こちらのページを引き続きご覧になるか、現在ご利用可能な言語をお選びください。
죄송합니다. 해당 사이트의 한국어 버전이 없습니다. 이 페이지에 남아 계시거나 선택한 언어로 된 홈페이지를 방문하십시오.