Back to Destination Home
The panda capital of the world
Home to China's adorable pandas, the laid-back city of Chengdu offers an eclectic mix of stunning natural scenery, rich literary delights and incredible tongue-numbing cuisine. With flashy futuristic innovations set against 2000-year-old architectural creations, you'll be hard-pressed to find a more intriguing blend of old and new world charms.

Redefine Your Luxurious Stay
Experience unparalleled luxury at JW Marriott Hotel Chengdu, set in the heart of the iconic Tianfu Square with mesmerizing views of downtown. Tantalize your tastebuds at restaurants that serve up traditional dishes with a modern twist, and rejuvenate your soul with the range of wellness facilities available.
Discover The Best Of Chengdu At


JW Marriott Hotel Chengdu
Explore a holistic well-being experience at
JW Marriott Hotel Chengdu

Where Business And Pleasure Meets
Step into an extraordinary travel experience at Chengdu Marriott Hotel Financial Centre, and enjoy the best of work and play. Deliver your next conference in style at our fully-equipped meeting venues, indulge in authentic Sichuan and Cantonese delicacies at Man Ho Chinese Restaurant, then unwind at the Mahjong room, indoor pool or luxurious spa.

Immerse In An Urban Oasis At


Chengdu Marriott Hotel Financial Centre
Soak in expansive views of Chengdu at
Chengdu Marriott Hotel Financial Centre

Gateaway To Your Next Escapade
Explore the best of Chengdu during your stay at Renaissance Chengdu Hotel, just steps away from must-see attractions like the Giant Panda Research Center and Temple of Marquis Wu. Luxuriate in spacious suites that blend modern aesthetics with traditional design, complete with floor-to-ceiling windows revealing amazing nighttime city views. After a long day of exploration, drift off to slumberland in premium pillowtop mattresses.
Tour Chengdu Like A Local At


Renaissance Chengdu Hotel
Stay in the heart of Chengdu's attractions at
Renaissance Chengdu Hotel

A Sanctuary For The Senses
Set against the backdrop of the majestic mountain in Emeishan, the modern Le Méridien Emei Mountain Resort offers grand views of lush greenery and lakes. Take a moment to recharge and restore balance in your body with amenities like a hot spring, fitness center and indoor heated swimming pool.
Immerse In Breathtaking Nature


Le Méridien Emei Mountain Resort
Rejuvenate your soul with a tranquil stay at
Le Méridien Emei Mountain Resort

The Epitome Of Elegance
Escape to The St. Regis for a touch of luxury that is recognized worldwide. Check into The St. Regis Chengdu on your next visit, and find yourself situated amid premier shopping and dining venues within one of China's most ancient cities. Be spoilt by its city views, bespoke amenities, and more.
Indulge In Chengdu At


The St. Regis Chengdu
Indulge in exquisite living at
The St. Regis Chengdu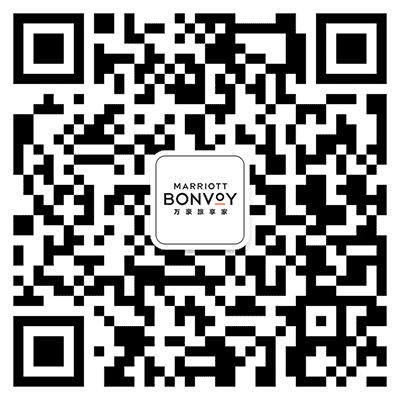 万豪旅享家微信服务号
ご不便をおかけいたしますが、当ウェブサイトには日本語の完全版はありません。こちらのページを引き続きご覧になるか、現在ご利用可能な言語をお選びください。
죄송합니다. 해당 사이트의 한국어 버전이 없습니다. 이 페이지에 남아 계시거나 선택한 언어로 된 홈페이지를 방문하십시오.